Home and Condo Inspections
Do condos need home inspections? When buying a Home or Condo, you should always have a professional home and condo inspection performed. You need to know exactly what you are getting. The professional home inspection will reveal any hidden problems with the home so that they may be addressed before you close the deal. This makes your buying decision much easier and more confident.
When we inspect the home we will look at the systems that make up the building such as:
Structural elements, foundation, framing, etc…
Plumbing systems
Roofing
Electrical systems

Exterior condition

, paint, siding etc…
The inspection report will tell you what needs to be repaired and what routine maintenance tasks you should perform to keep the house in top condition.
That's why you should arrange for Home & Hearth to inspect the house. You can use your inspection report to call attention to problems that you would like the Seller to address prior to your purchase. Or have your real estate professional negotiate for a lower purchase price or better terms to compensate.
The professional home inspection will reduce the risk of costly surprises with what is likely to be the largest purchase you will ever make. It helps you to make a more informed, more comfortable decision.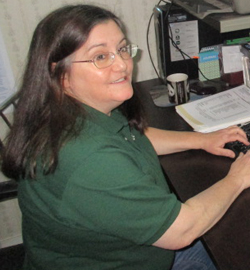 https://www.homeandhearthinspectionservices.com/wp-content/uploads/2021/03/claire-harrington2.jpg
270
250
pippindesign
/wp-content/uploads/2021/03/HomeHearth-1-300x67.png
pippindesign
2021-03-12 03:23:58
2021-03-25 18:57:05
Claire Harrington
Do You Have a Question?
Do you have a question relating to home inspections? We can help. Simply fill out the form below and we'll contact you with the answer, with no obligation to you. We guarantee your privacy.